A literature review of methodologies and strategies related to the introduction of ICT support in schools for teaching sciences. It is addressed to policy makers in education, school directors and teachers.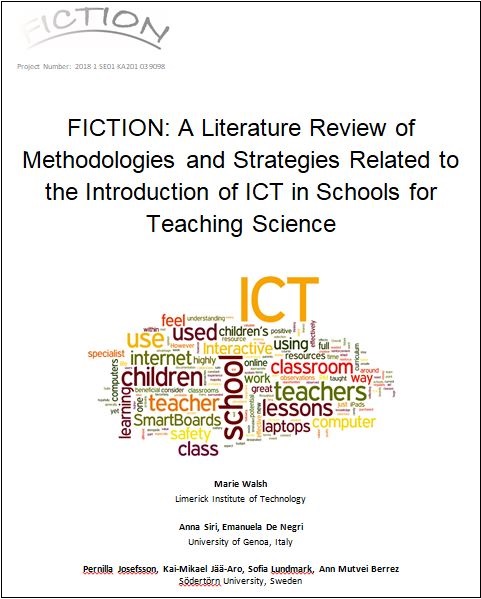 In order to create a sustainable digital society, national governments are creating strategies where schools play a central role in the increase of digital competence among citizens. Schools should be the leaders in exploiting the potential of information and communication technology (ICT) in the best way to achieve high digital skills among students. To accomplish this, many countries have recently implemented digital knowledge/digital competence as an important part of their school curricula. Digital tools are understood to enable new opportunities to increase students' understanding, as these tools can, e.g., be used to visualize concepts and processes in a more accessible way. This in turn is understood to have impact on students' development and learning.
The FICTION project identifies science subjects as good examples where digital tools can increase students' understanding by visualizing abstract models and theories. For this purpose, the further development of teachers' digital competence is the most important need to be addressed. The project presented in this paper aims to enhance teachers' abilities to teach students to use digital tools for their own understanding of science, and to identify weaknesses and strengths in digital tools for teaching. The understanding of how and why digital tools are used increases knowledge among teachers for further professional development, necessary for future professional needs.